Accessing a CTERA Edge Filer
19 Apr 2023

1 Minute to read
Accessing a CTERA Edge Filer
Updated on 19 Apr 2023

1 Minute to read
---
Share feedback
Thanks for sharing your feedback!
CTERA Edge Filers are managed via a web-based user interface.
To connect to a CTERA Edge Filer:
Open a web browser. You can use any of the latest two releases of Google Chrome, Apple Safari, Mozilla Firefox, and Microsoft Edge.
Enter the CTERA Edge Filer's IP address to navigate to the CTERA Edge Filer.
Logging in
Each time you connect to the interface, your browser displays the Log In page: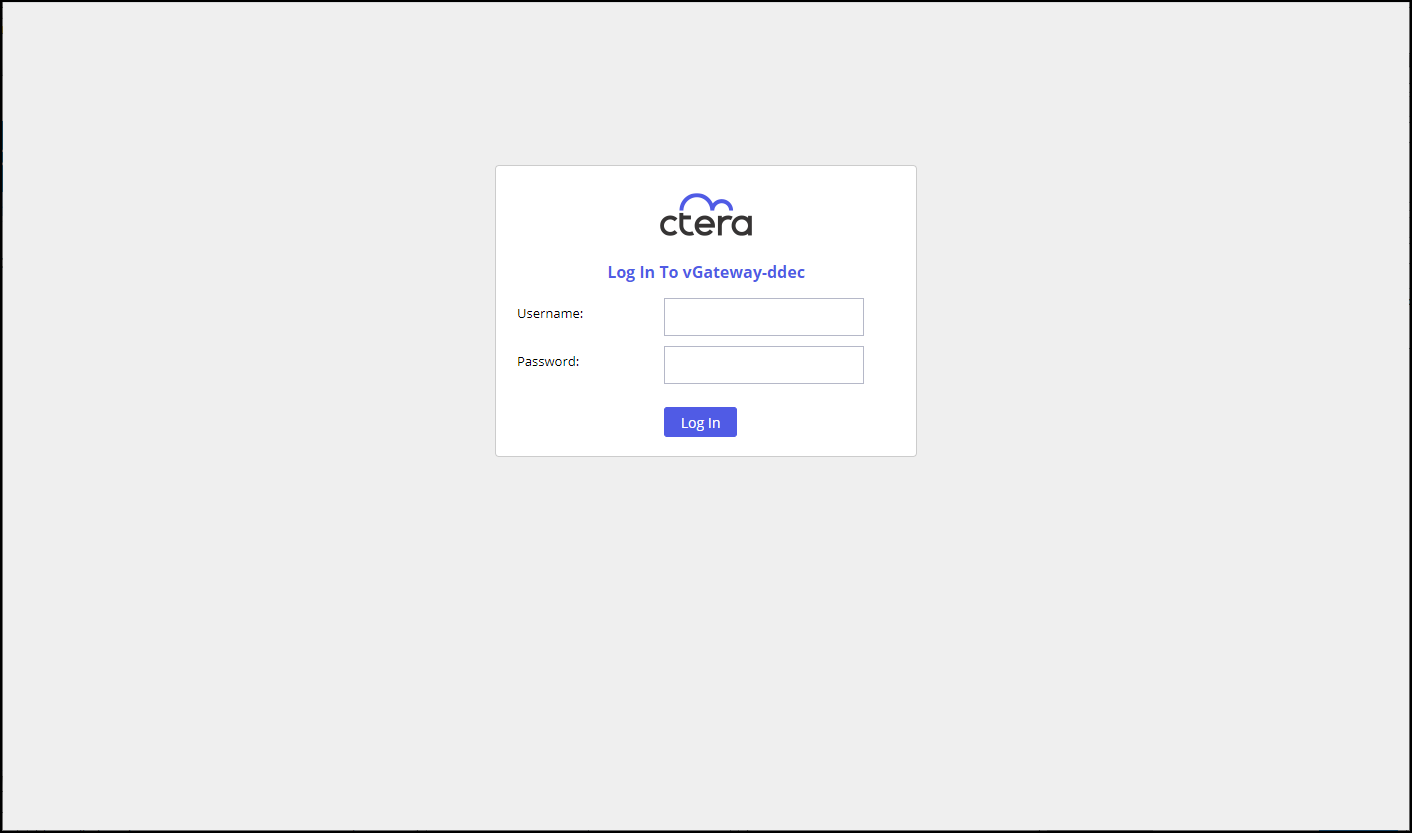 Enter your user name and password for accessing the CTERA Edge Filer.
The admin user is defined as part of the initial setup immediately after installation. All other users are added by the administrator, as described in Adding and Editing Users.

Note

When the CTERA Edge Filer is connected to Active Directory, the user name to log in can be the user name or the Active Directory UPN (User Principal Name).

Click Log In.
As a member of the Administrators or Read Only Administrators user groups, the Configuration view Main > Welcome page opens, displaying shortcuts to pages of the CTERA Edge Filer user interface.


Note

The list of available options is dependent on the license. For example, the Cloud Backup option is only displayed if you are licensed for this option. Also, if the edge filer is not connected to a CTERA Portal, the edge filer is unlicensed and both Cloud Drive and Cloud Backup are not available.
Details of logins and login attempts are displayed on each login.


---
Was this article helpful?
---
What's Next