HC100
21 Dec 2022

1 Minute to read
HC100
Updated on 21 Dec 2022

1 Minute to read
---
Share feedback
Thanks for sharing your feedback!
To set up the CTERA Edge Filer:
Connect an Ethernet cable to the Ethernet port at the back of the CTERA Edge Filer.

Connect a monitor to the back of the CTERA Edge Filer via the DisplayPort.
Connect the CTERA Edge Filer to the power supply.
Power on the CTERA Edge Filero via the power button at the front.
The login screen is displayed.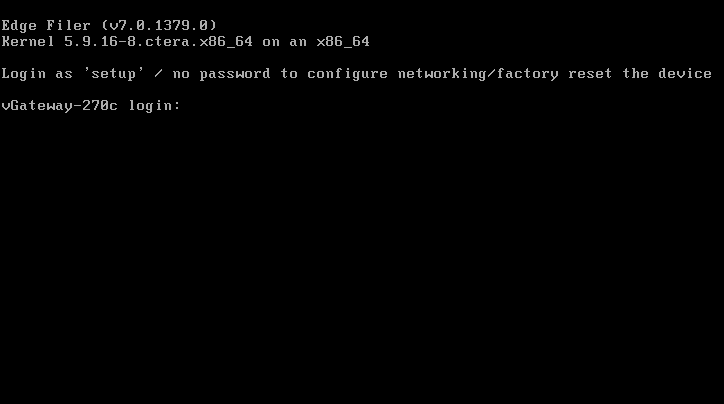 5. Login in with the username setup and no password, as instructed.
The console is displayed.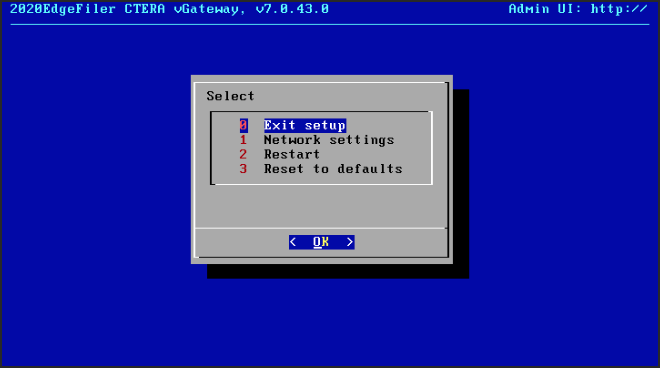 After a few seconds, the HC100 IP address is displayed in the top right corner.


6. To set a static IP address, click in the console to transfer the keyboard control to the console and, if necessary, use the arrow keys to scroll to Network settings.
2. Press Enter.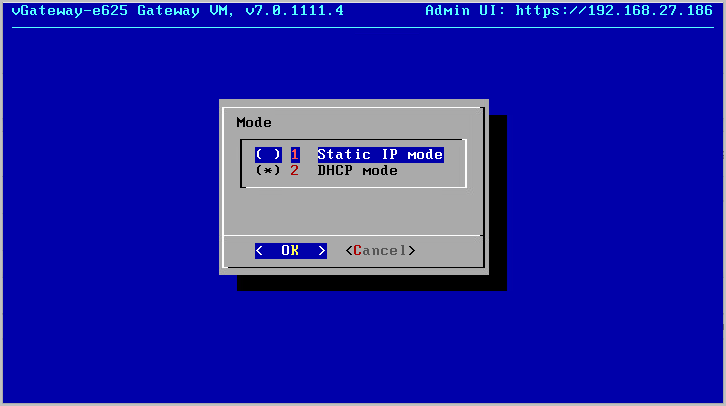 3. Select Static IP mode and press OK.
4. Complete the configuration for static mode by entering the static IP, netmask, default CTERA Edge Filer IP and the primary and secondary DNS server IPs.
5. Press OK.
After setting up the CTERA Edge Filer, you perform an initial configuration, described in First Time Setup.
---
Was this article helpful?
---
What's Next