The CTERA Portal User Interface
14 Aug 2023

2 Minutes to read
The CTERA Portal User Interface
Updated on 14 Aug 2023

2 Minutes to read
---
Share feedback
Thanks for sharing your feedback!
The CTERA Portal user interface navigation pane contains the following options:
Note
Depending on the site configuration, the display includes:
A BACKUPS option, described in BACKUPS.
The amount of storage you have used out of the maximum you have been allocated. If your storage is unlimited, the storage information is not displayed.

If the CTERA Agent is added to the CTERA Portal firmware repository, the option to download the CTERA Agent is displayed.

CLOUD DRIVE
The CLOUD DRIVE option in the navigation pane contains your files. You can add as many folders or files as you like to the cloud drive, but the following folders are there by default:
My Files
The My Files folder contains your most frequently used content and is automatically synced to the cloud when CTERA Agent is installed on your computer. By default this folder is empty unless you completed the first-time tutorial, in which case it includes the GettingStarted.pdf file.
Shared By Me
The Shared By Me folder contains all of the content that you have shared with others. Initially this folder is empty and is only populated after you share content, as described in Collaborating on Files.
Shared With Me
The Shared With Me folder contains all of the content that other users shared with you.
Note
If folders or files are not shared with you, this folder is empty.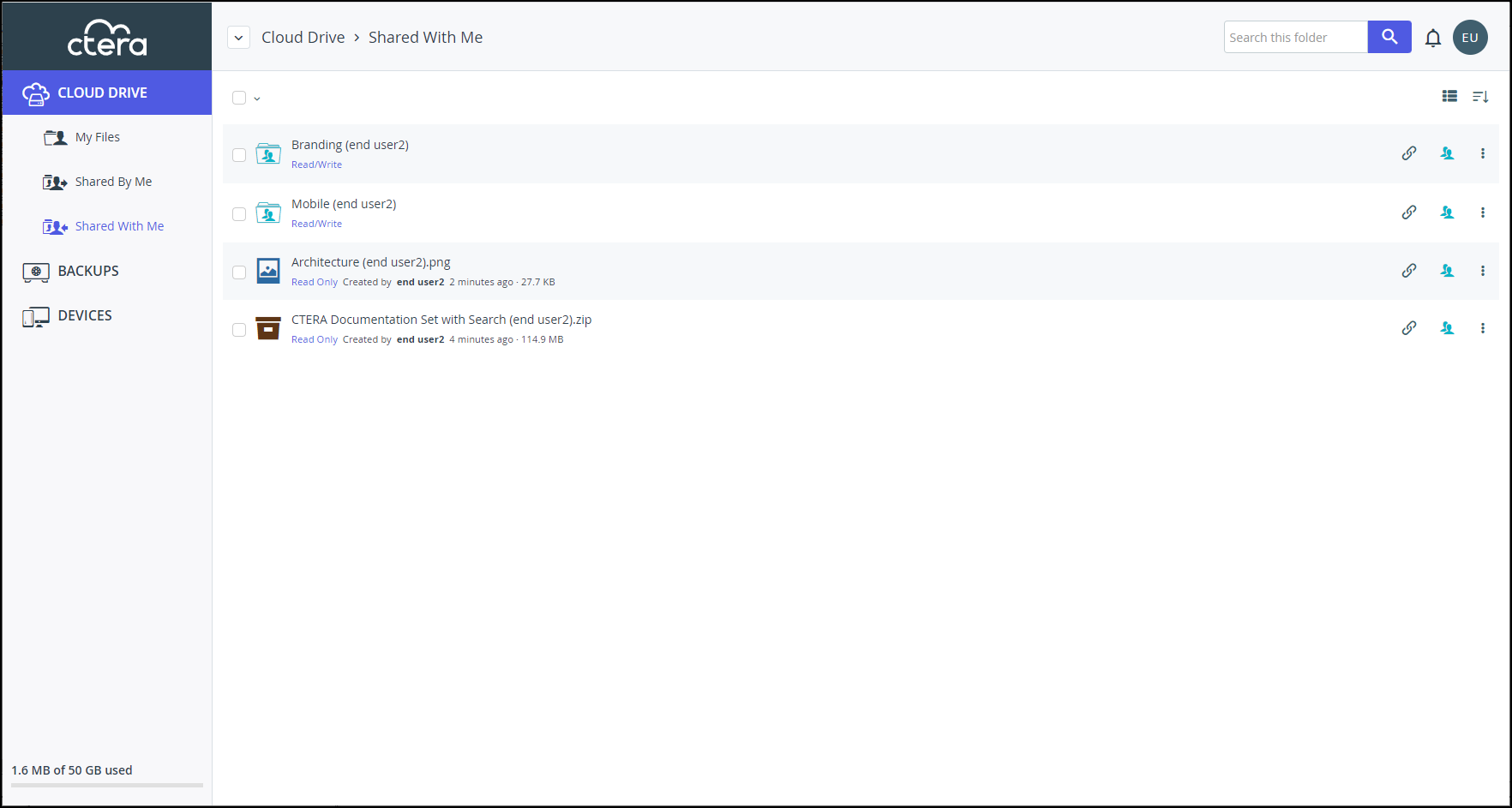 In this example, there are a number of shared files and folders that the user called End User2 shared. The Mobile folder has Read/Write permission but the Architecture.png and CTERA Documentation Set with Search.zip files only have Read Only permission. The person who shares the files decides the permission.
Note
If you share the file with another user, you cannot share with more permissions than you have. For example, you can share your own content or content shared with you, with Read/Write permission, also with Read/Write permission, or a lesser permission such as Read Only. However, you cannot share content shared with you with a permission less than Read/Write, such as Read Only, with Read/Write permission.
BACKUPS
The BACKUPS option lists all of your backups in your CTERA Portal account.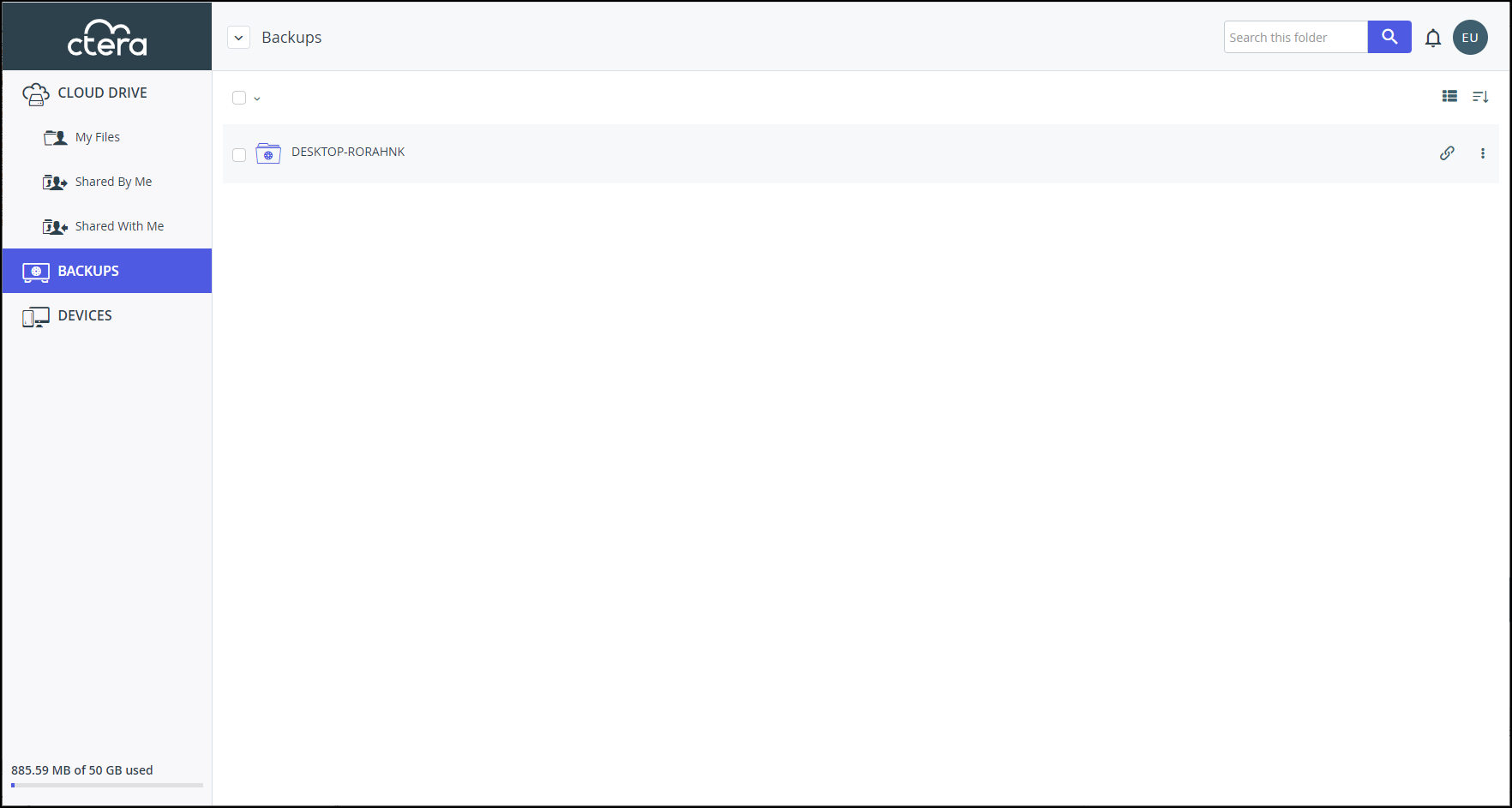 Choosing a backup folder displays information about the backup and a restore option and the option to drill down to specific folders and files.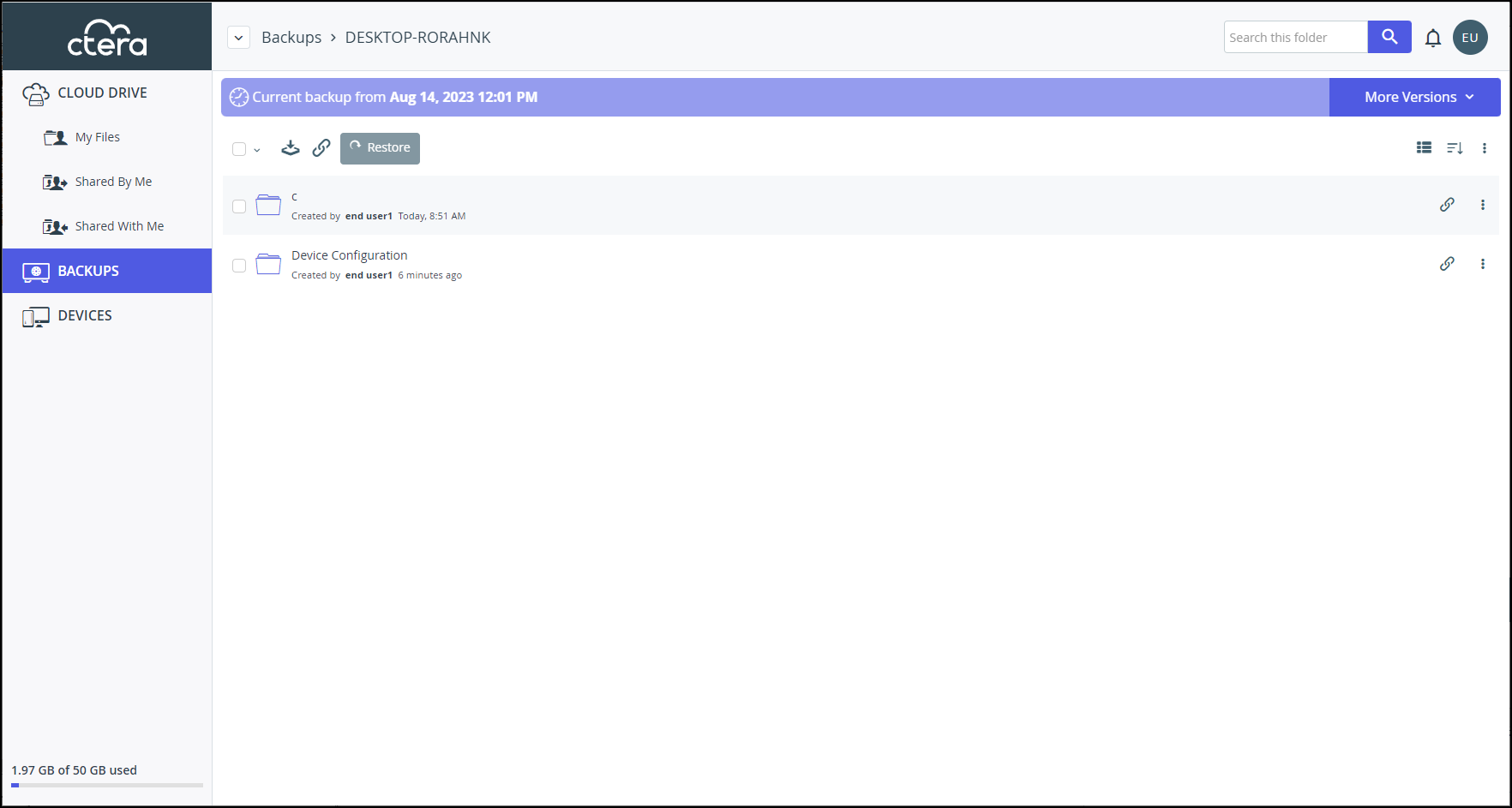 DEVICES
The DEVICES option lists all of your devices that are connected to the CTERA Portal account.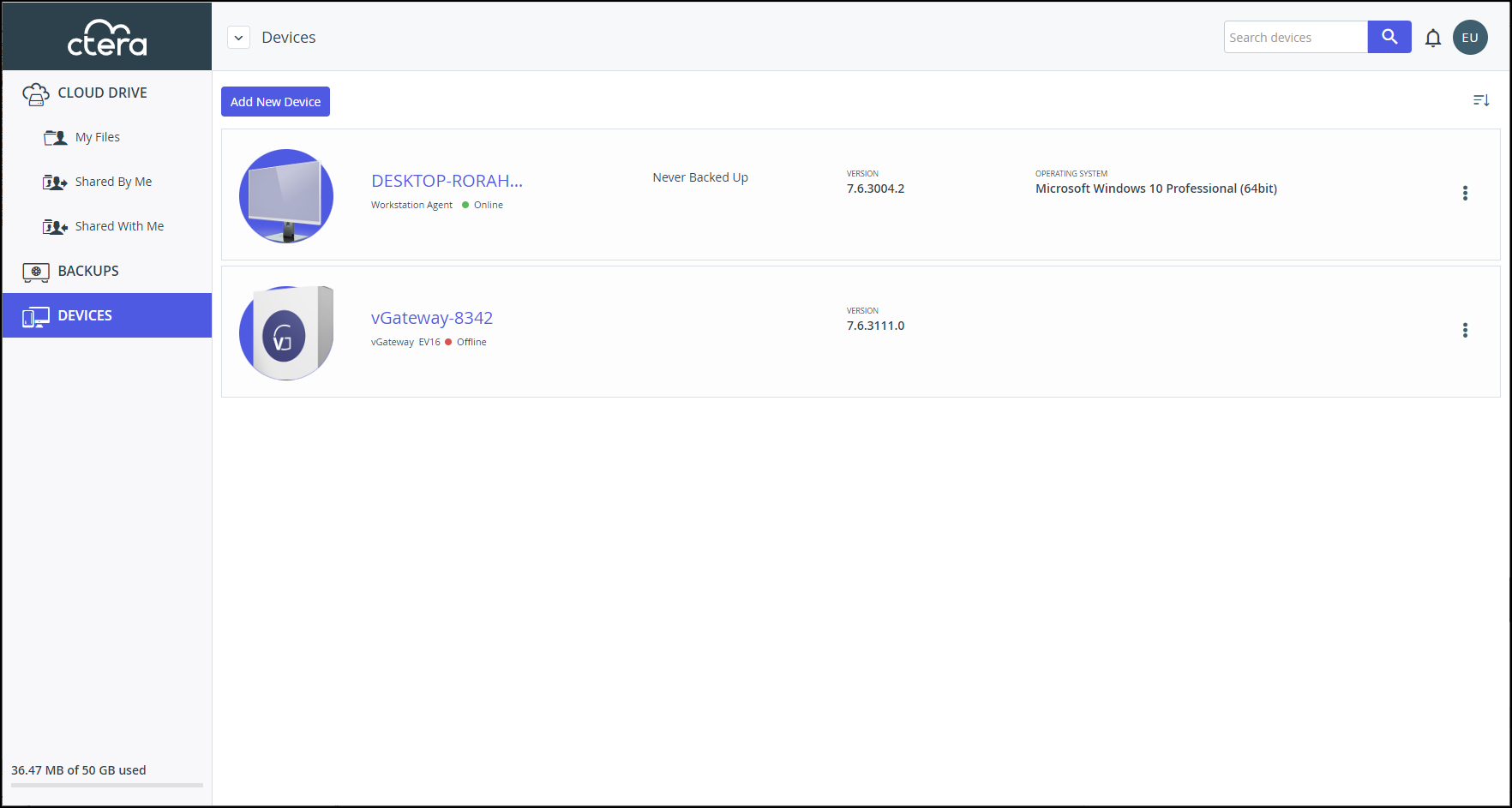 ---
Was this article helpful?
---
What's Next