Share feedback
Thanks for sharing your feedback!
Right-clicking a folder or file displays a menu.
| Windows | macOS |
| --- | --- |
| | |
Where:
Reload – Reload contents.
Keep Offline on Local Disk – Make the folder or file always available locally. While connected to the portal, the file is synced with the portal, so changes are reflected both locally and on the portal. CTERA recommends keeping frequently used files and large files offline. The size of a file kept offline is not included in the cache size limit, specified in Sync Settings.
Delete on Local Disk – Delete the folder and files locally, so that they can be accessed from the portal with stubs saved locally. CTERA recommends using this option on files that are offline and when the work on that file has been completed.
Versions – The portal is opened with the Versions of filename window displayed, listing the different versions that exist for the file.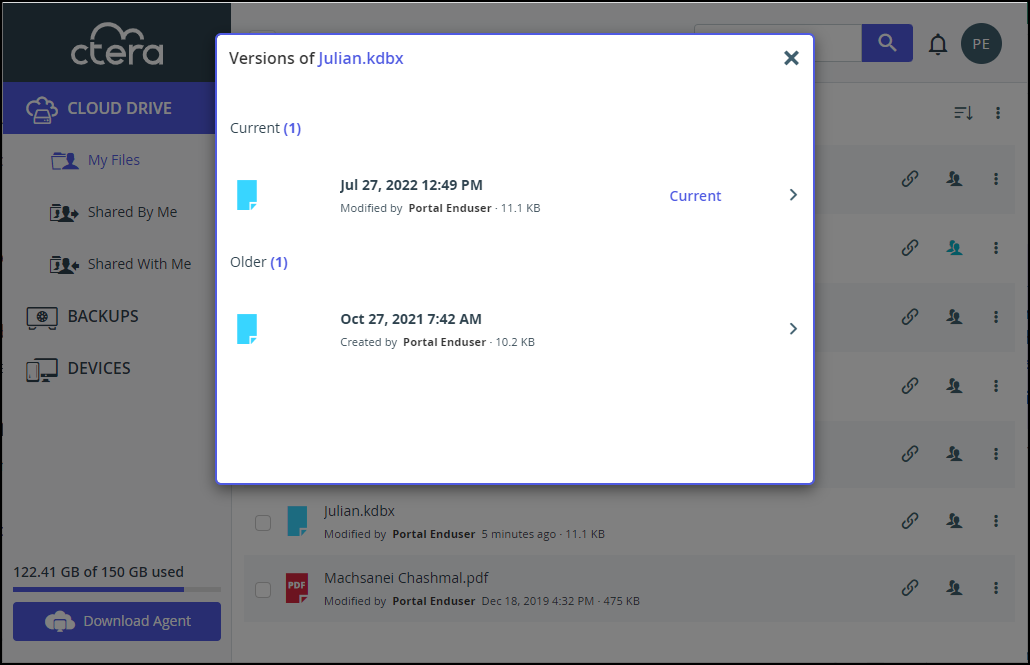 Click the version you want to restore and the Version details window is displayed.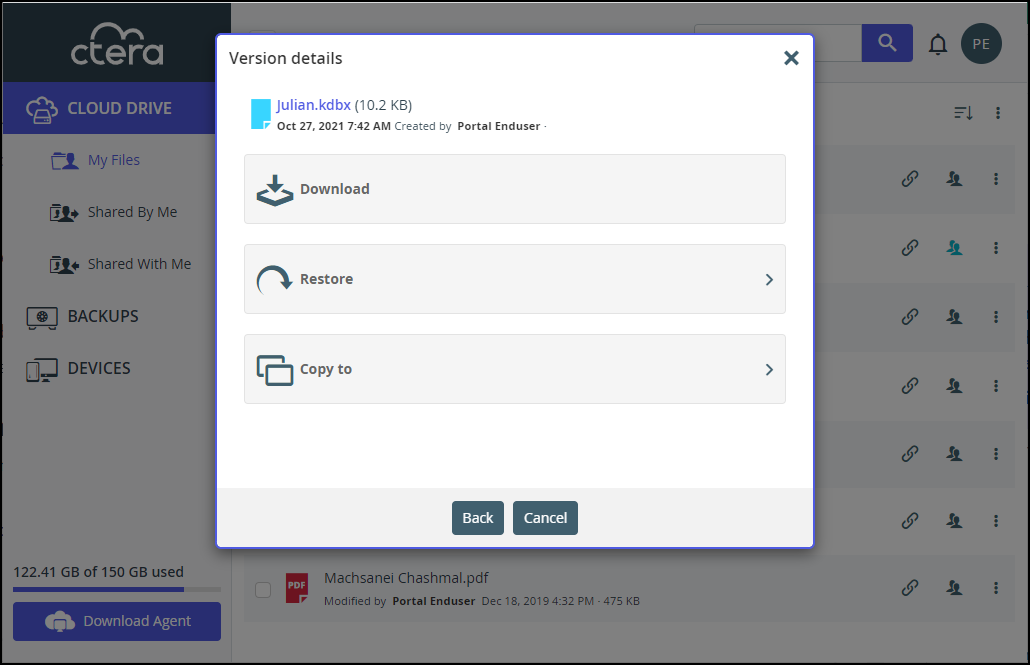 Depending on the type of file, you can do the following:
Download the selected file version.
Open the selected file version, to view it and decide if it is the file you want to restore. You can restore the file by:

Replacing the current version with this older version.
Keeping the current version and restoring the older version with a new name: the file name followed by the original date of the file.
Skipping restoring the older file.

Copy the selected version to another location.
Copy URL – Copies the URL to the clipboard for use to open the folder in the portal or the file in the portal preview server.
Open URL – Opens the folder in the portal or the file in the portal preview server.
Note
You need to be logged in to the portal to use the Copy URL and Open URL options.
---
Was this article helpful?
---
What's Next